Year 6 residential to rock and river
Our Year 6 children are currently on their residential trip at rock and river. Here are a few photos from their first day! Keep checking for more updates!
Quidditch
To continue our celebrations of all things Harry Potter, we held a quidditch tournament. We learnt the rules of quidditch, practised skills and competed in games for our Hogwarts houses. We held a special assembly and the winners were... Gryffindor!
Key Stage 2 visit to Liverpool Philharmonic
Our Key Stage 2 classes, visited The Royal Liverpool Philharmonic to take part in an orchestral performance called 'Come to your senses'. We listened to different pieces of music, learnt about the instruments in an orchestra and even got to take part in a special song called 'The witch'. We all had a wonderful time!
For World Book Day this year, we celebrated 20 years of Harry Potter! Everyone came in dressed as a character from Harry Potter, we had lots of wonderful costumes. We held a costume parade to show off our wonderful costumes. Our junior leadership team members, picked a winner from each class. Winners from Year 1 to 6 will visit Wardleworths book shop next week to choose a book for themselves! We even had some sorting h
100% 'Never less than our best' awards
During the Autumn term these children didn't receive any amber or red warnings.
Badminton winners
Well done to some of of Year 4 and 5 children who won a Badminton competition at Hope Academy. They competed against three other schools. We are so proud of you!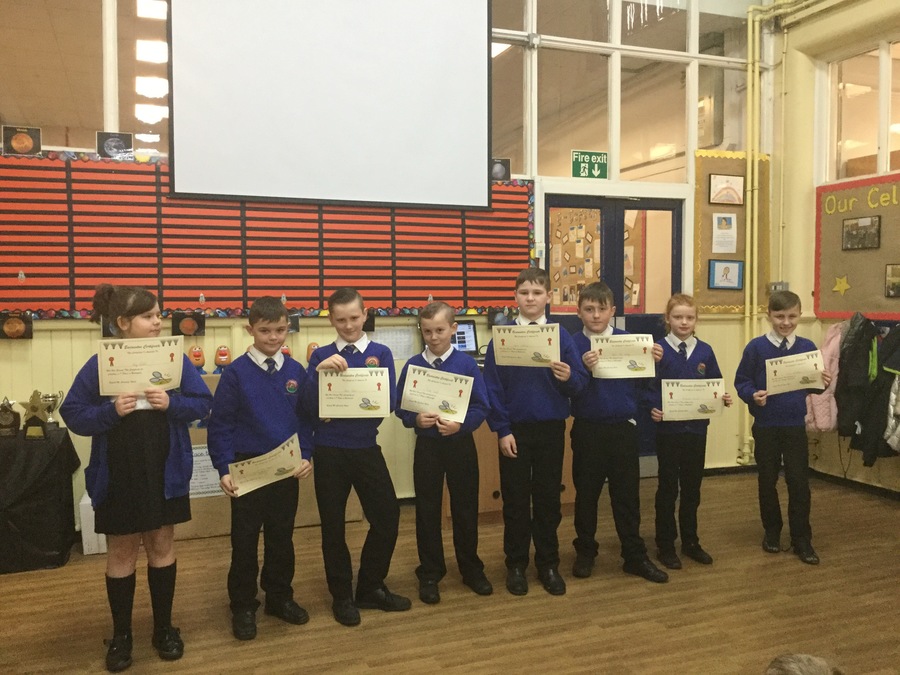 Poetry Festival
Ben Friar, Macie-Marie Hogg Canavan and Sofia Sirkova all performed at the St Helens Poetry Festival at Carmel College. Ben won a prize for Best Performer!!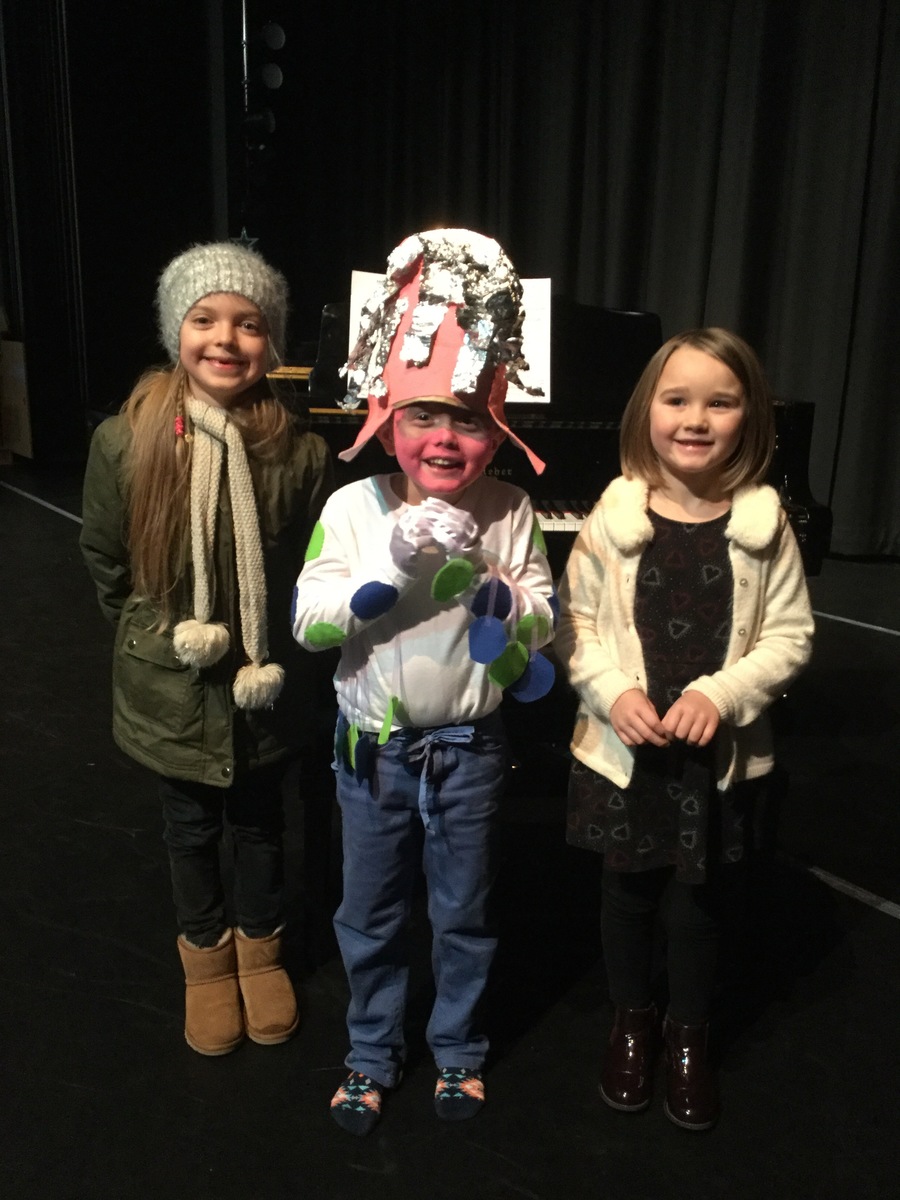 Christmas jumper day for Save the Children
We held our annual 'Save the children' Christmas jumper day. All donations went to helping children in need across the world. Well done to everyone who took part and thank you for you for your kind donations! You looked wonderful!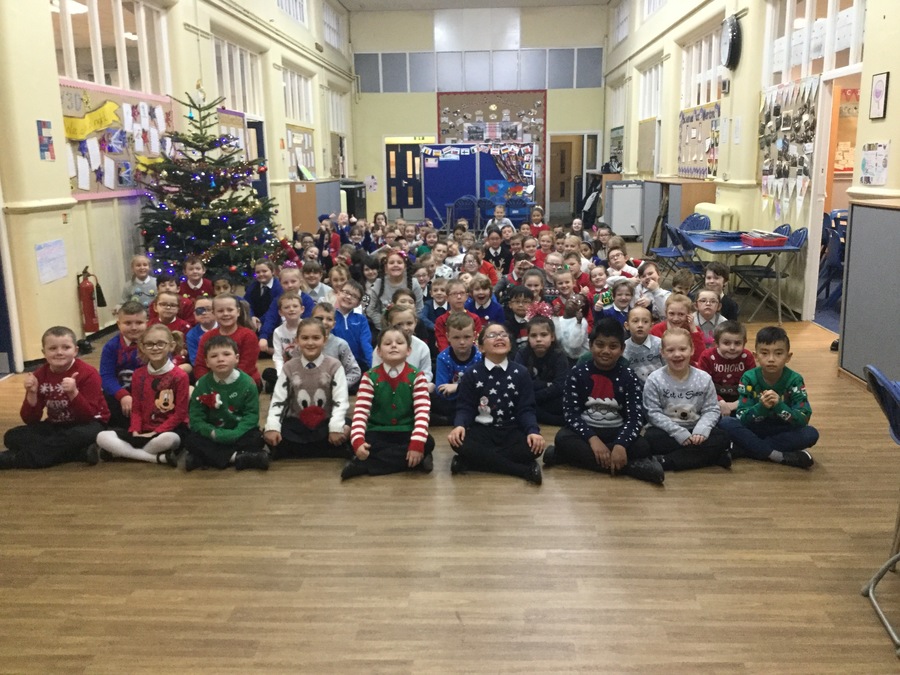 Our Quidditch Winners Gryffindor!
Our World book Day winners were-
Nursery- Brodie Lee Tinsley
Reception- Charlotte Banawich
Year 1- Lexie Duckworth
Year 2- Serena Hartgen
Year 3- Charlie Jackson
Year 4- Brandon Edmonds
Year 5- Max Fear
Year 6- Adam Erol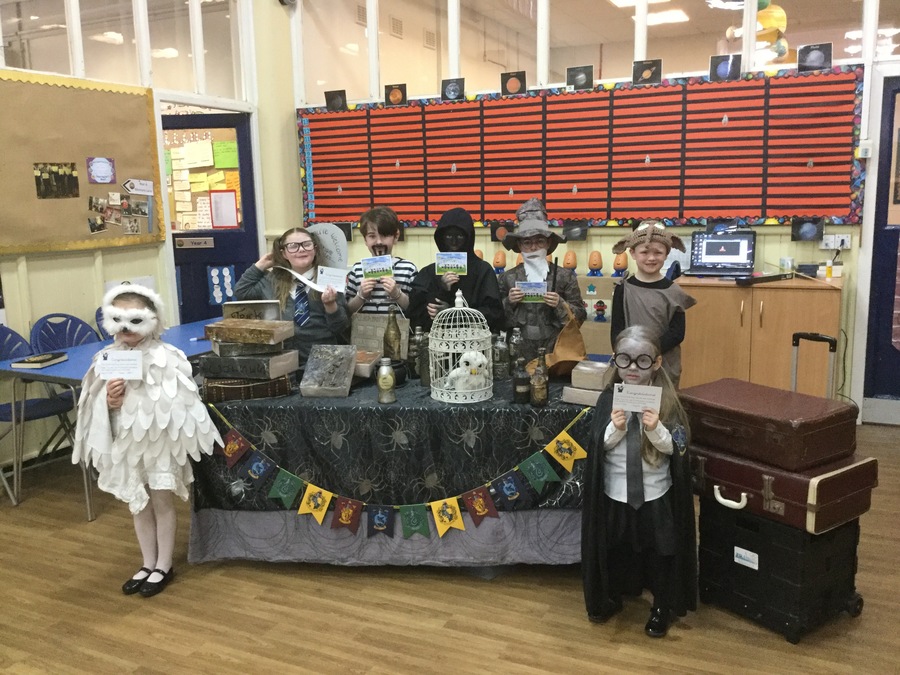 Fun in the snow!
This week we had a flurry of snow! Our playground was covered in soft, fluffy snow... until we had playtime! It was the best playtime ever!
100% attendance awards
Well done to these children who attended school every day, on time, during the Autumn term.
Art competition winners
In school we have held a sketching competition. Children had to sketch our school building. Well done to Ben and Lexie who were runners up and well done to Sofia for winning! All three sketches will be displayed around school.
Christmas dinner day
We held our annual Christmas dinner day. We wore our Christmas jumpers (all donations went to the Save the children charity) and listened to festive music. We pulled crackers and had a great time!
Fingerpost Christmas lights switch on
Our Key Stage 2 children were invited by the Fingerpost community group to sing at the Christmas lights switch on at Fingerpost. All of our children sang beautifully and the Christmas countdown has officially begun!