100% 'Never less than our best' awards
During the Autumn term these children didn't receive any amber or red warnings.
Badminton winners
Well done to some of of Year 4 and 5 children who won a Badminton competition at Hope Academy. They competed against three other schools. We are so proud of you!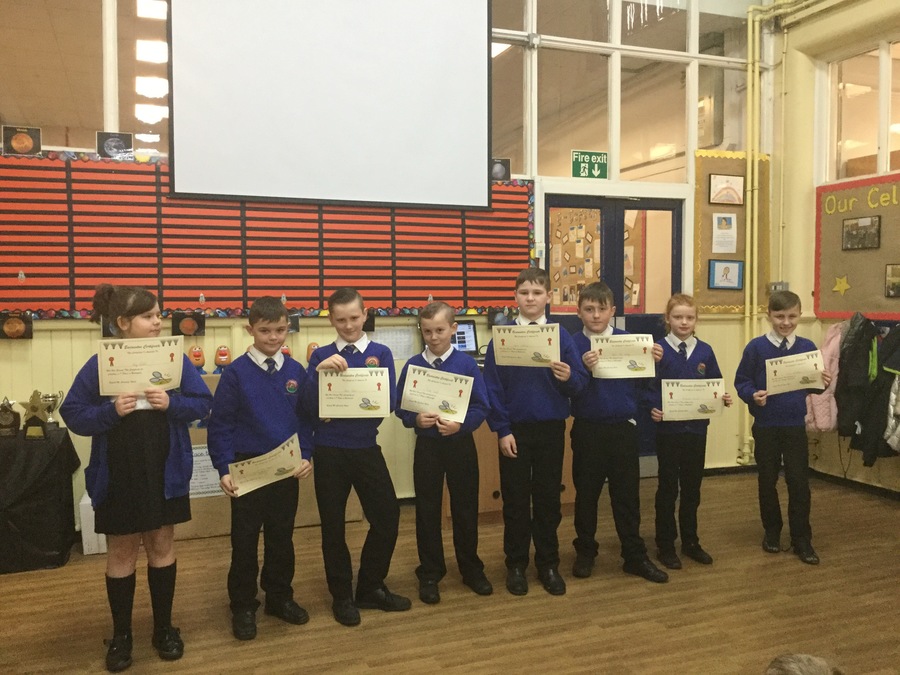 Poetry Festival
Ben Friar, Macie-Marie Hogg Canavan and Sofia Sirkova all performed at the St Helens Poetry Festival at Carmel College. Ben won a prize for Best Performer!!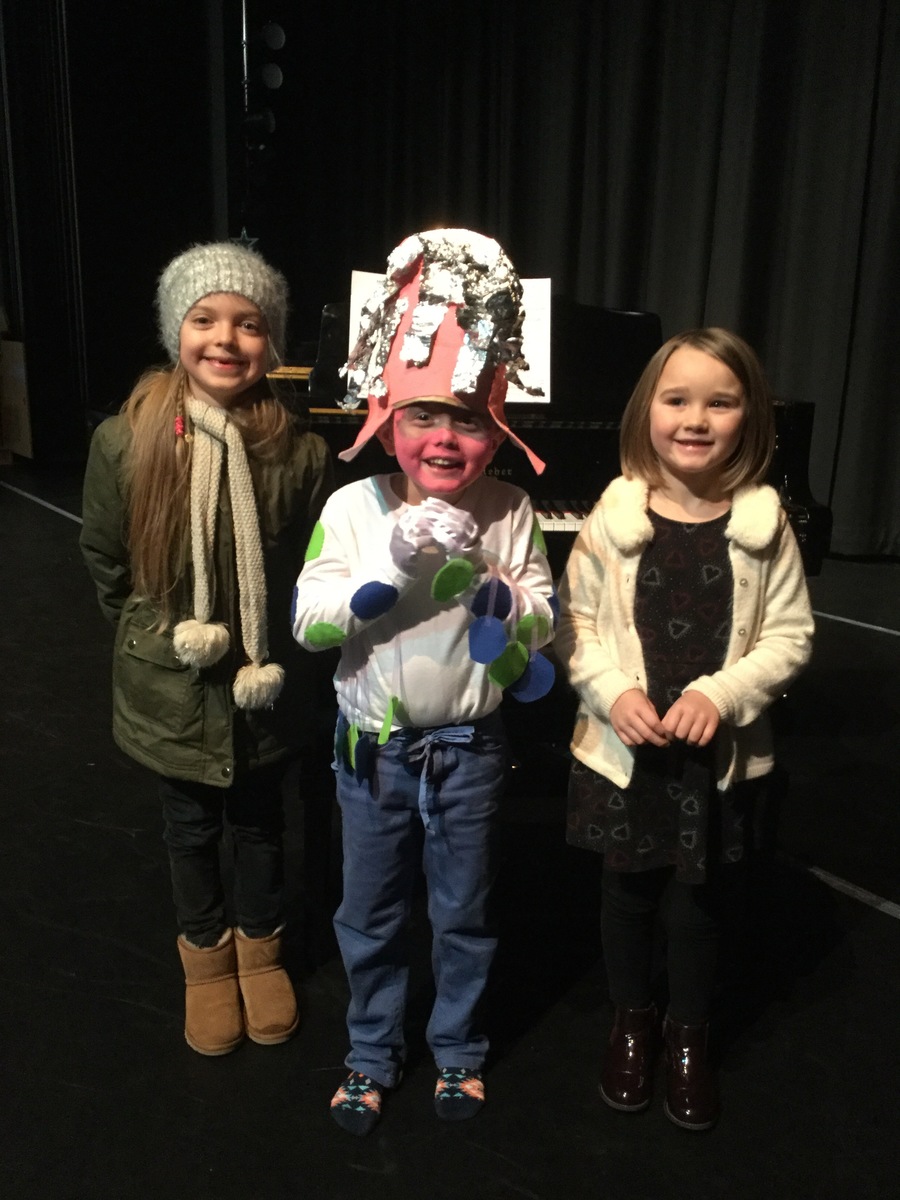 Christmas jumper day for Save the Children
We held our annual 'Save the children' Christmas jumper day. All donations went to helping children in need across the world. Well done to everyone who took part and thank you for you for your kind donations! You looked wonderful!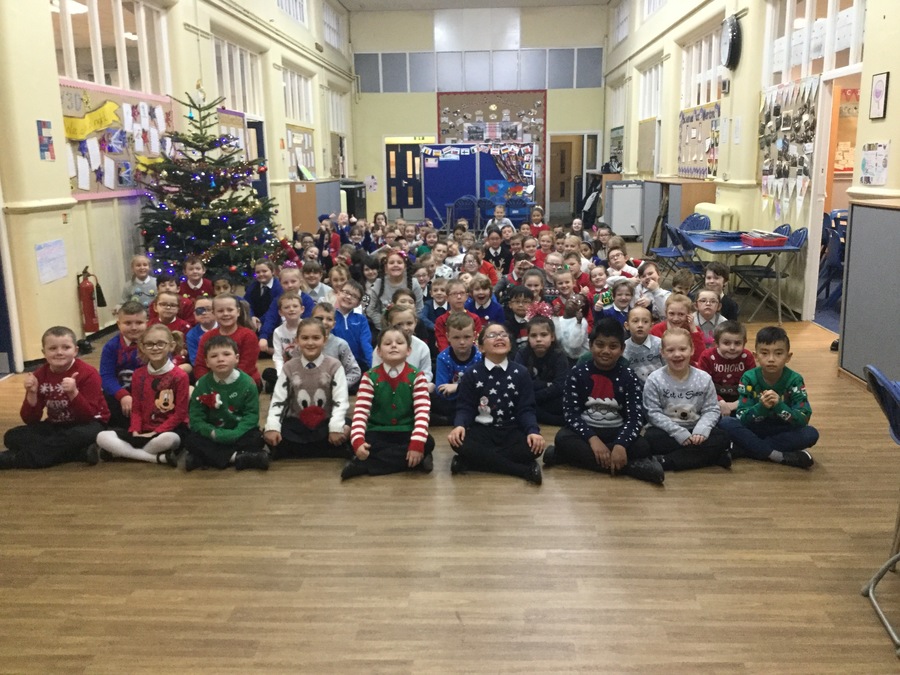 100% attendance awards
Well done to these children who attended school every day, on time, during the Autumn term.
Art competition winners
In school we have held a sketching competition. Children had to sketch our school building. Well done to Ben and Lexie who were runners up and well done to Sofia for winning! All three sketches will be displayed around school.
Christmas dinner day
We held our annual Christmas dinner day. We wore our Christmas jumpers (all donations went to the Save the children charity) and listened to festive music. We pulled crackers and had a great time!
Fingerpost Christmas lights switch on
Our Key Stage 2 children were invited by the Fingerpost community group to sing at the Christmas lights switch on at Fingerpost. All of our children sang beautifully and the Christmas countdown has officially begun!
Drop everything and read!
Mrs Clark organised another enjoyable reading event. Mrs Clark enjoys reading so much she wanted to catch everyone dropping everything and enjoying a good book when they heard 5 bells ringing! Year 3 even dropped their tennis rackets and enjoyed a book, Miss Newby joined in reading too! We all love reading at Merton Bank!
Marks, get set, go Mrs Pickford!
Mrs Pickford will be running the London Marathon in a few weeks and to support her we completed sponsored events in each class, to raise money for her chosen charity 'Childhood first'. Check out our Year 3 and year 6 class completing their challenges below! Year 3 had to complete in a train lap, they couldn't break the human chain whilst they completed their laps and Year 6 had to do a 'skipathon'! Everyone worked really hard, good luck Mrs Pickford!
Book Cafe
As part of celebrating a love of reading across school, we held a book cafe. Children and parents could attend after school and enjoy a book, a cup of tea and treats in our library. Mrs Clark set up some fun challenges too; book hunts, guess the teachers favourite book and book quizzes! Thanks to everyone who attended it was a great success!
World Book Day
This year our theme was poetry and rhyme and our costumes had to reflect this. We had little Miss Muffet, Hickory Dickory clock and Humpty dumpty just to name a few! To celebrate and promote a love of reading each class did lots of activities throughout the week looking at poetry. Each class then performed a poem to the whole school! Key stage one and two did tricky book quizzes and we had a book cafe open all week to parents. We had a super week and we all love reading!