Year 5
Our Year 5 team
Teacher- Miss Heaton
Teaching Assistants- Mrs Lowe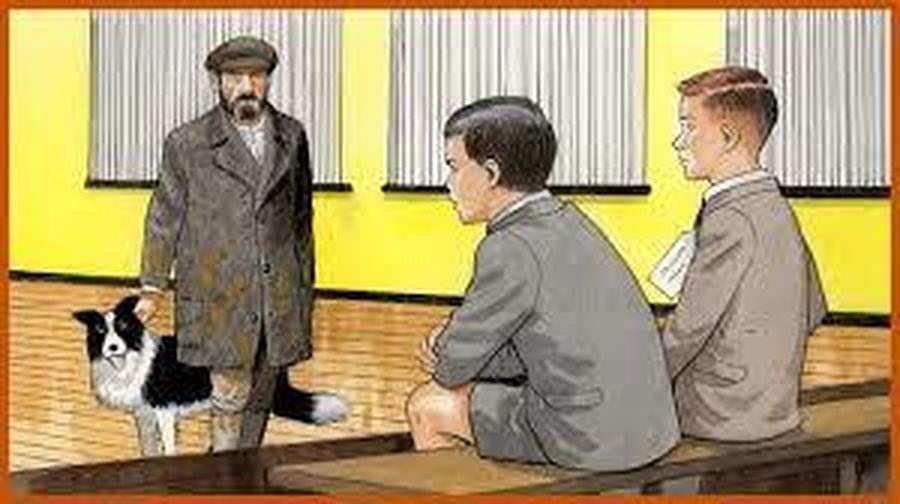 English/Guided Reading
We have now started to read our class book, Friend or Foe which is closely linked to our WW2 topic this term. We will be using Friend or Foe to create some fantastic pieces of writing throughout English this term.
Our focus up to October half-term is setting descriptions, letter writing and some drama based activities recreating our key moments from the text. We have already started our setting descriptions using our senses to imagine what it would be like in a city during WW2.
We have been focusing on key features that should be included in our setting descriptions and have started to gather some on our English working wall.
Here are a few of the children's fantastic examples:
Simile - The fire was as hot as the burning sun.
Metaphor - The blanket of smoke covered the small houses.
Embedded clause - The screams, which pierced your ears, could be heard all around.
Expanded noun phrases - The dark, gloomy city.
Maths
We recently had a 'Crazy Maths' lesson exploring the = symbol. Y5 wanted to identify if the symbol meant:
The same as




OR

Equal to
We started with our calculation of 6 + 4 = 10 before creating maths museums to see if we could represent 6 and 4 in exactly the same way we could represent 10. We soon noticed they could not be represented in an identical way so it would be better to say 6 + 4 is equal to 10.
We then explored a new symbol ≠ and found out it means 'not equal to'. We then explored how we could use this symbol in maths and then created some true statements about two completely different numbers using our new symbol ≠ and some maths symbols we were more familiar with such as:
< smaller than
> greater than
+ additon
+ subraction
= equals or equal to
Topic
Our focus in topic this half term is WW2. We have started to look at when WW2 was and how/why it started. We've recently identified that WW2 had a massive impact on children and that they had to be evacuated to the countryside as it was considered safer than the more populated cities in Britain.
To introduce evacuees we explored a child's suitcase form WW2 and found what types of clothes they would wear, what they could pack and started to discuss what rationing is and why it was introduced.
We compared what a child in 1939 would pack in their suitcase to what we would pack now if we had to be evacuated.
We had lots of children wanting to take their televisions, ipads and xbox games with them.
Skills Club
This term in skills club we will be focusing on English, Maths and Topic skills.
Week 1 - We focused on homophones and created our own homophone song with actions to remember the meaning of the different homophones
'There are some words that sound the same, they're not spelt the same, they're not spelt the same'
https://www.bing.com/videos/search?q=homophones+bbc&adlt=strict&view=detail&mid=78A6064C40F5484E947678A6064C40F5484E9476&&FORM=VRDGAR
A very catchy song that is sure to get stuck in your head.

Week 2 - We completed a treasure hunt around the KS2 hall matching calculations to answers based on our addition topic in maths at the moment. Column addition proved to be a very useful method to calculate the correct answers.
Week 3 - WW2 Topic Skills... to be continued.