Year 3D
Our Year 3D team
Teacher- Miss Dolan
Teaching Assistants- Miss Collins and Mrs McGuire
We had a super trip to Saints where we had a tour around the stadium, played rugby games and held some trophies!
In Autumn 1 we followed a learning journey called 'Who lives in a house like this?'.
We looked at what it would be like to live in Stone Age times and how this compared with our homes and lives.
We explored the features of our local area and the difference between human and physical features.
In Science we have been learning about the different kind of rocks and soils. We experimented with play dough to make representations of the three main kinds of rocks and we even went into the garden at the front of school to look closely at what makes up soil.
Here are a few photos from Christmas in Year 3D
We finished our learning journey in Autumn 2 which was called...
Is your favourite story fiction or non fiction?
This included non-fiction stories such as Viking invasions and fiction stories such as some traditional tales.
We ended this learning journey by bringing in our favourite books to share with the class.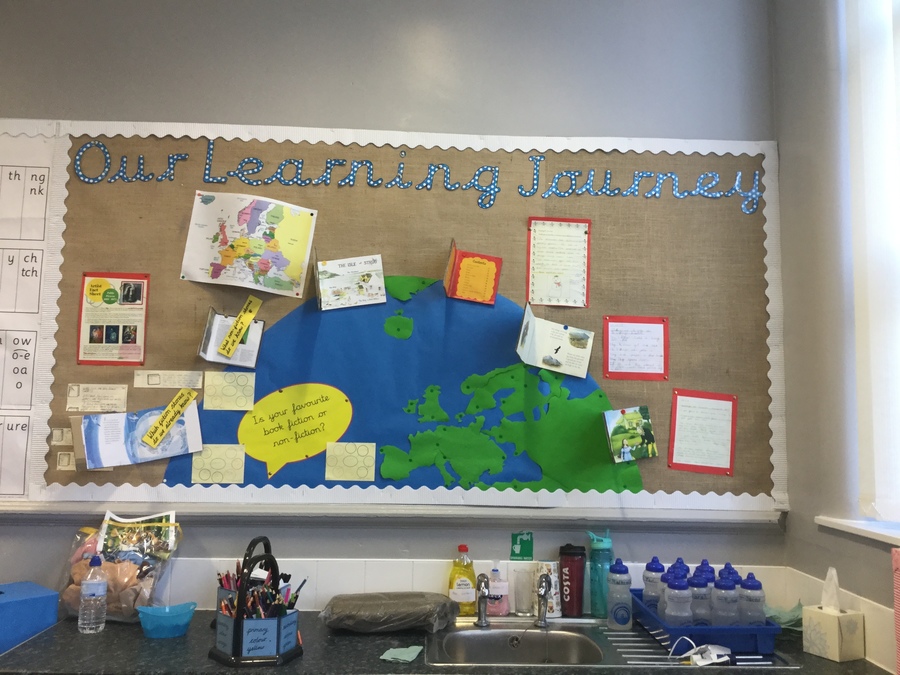 We had a great time baking 'Moon Bread'
Ready for our concert at the Liverpool Philharmonic Orchestra in March we have been learning some sign language to go alongside a song called The Witch.
Our new learning journey is...
'What is so exciting about being first?'
We have researched some famous people in history who have been the first to do something and we have put them in order on a timeline on our learning journey using the years of the events.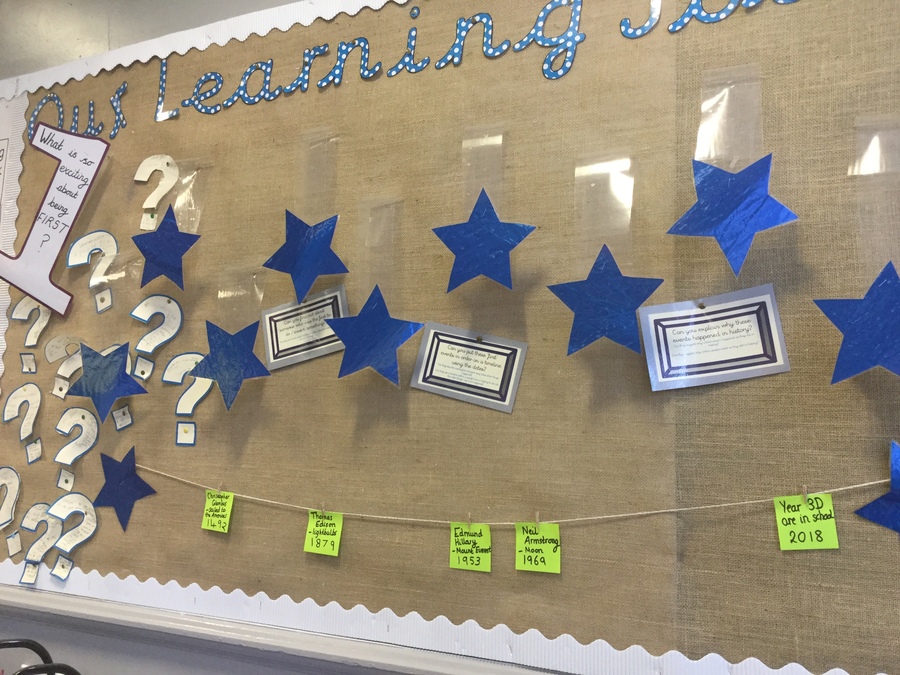 This year we are starting to read a new book called 'The Way Back Home' in guided reading and we are going to also be writing about it, keep an eye out on Pobble for our writing in a few weeks time!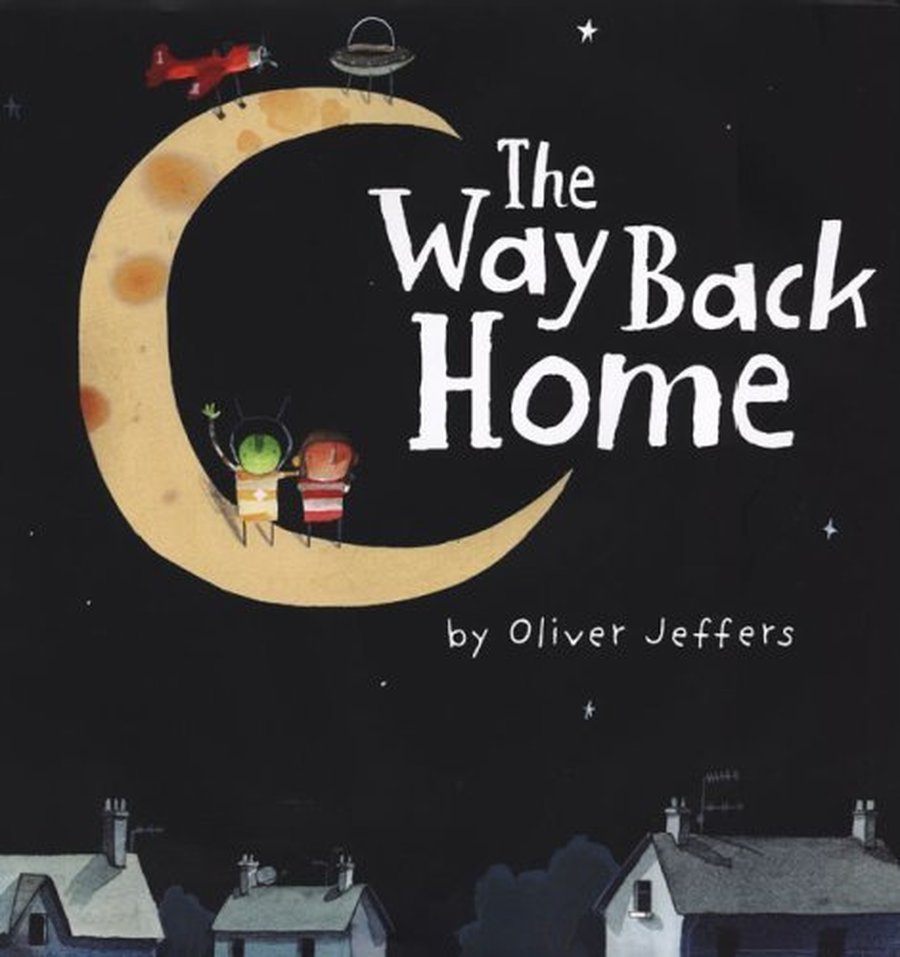 Our new learning journey is all about magic and our magical world, 'Why didn't we get a letter from Hogwarts?'
We started 2018 by making resolutions and deciding on some goals and improvements we are going to make in the new year. We presented our sentences beautifully by re-drafting them onto small slips of paper and decorating the cards with glitter! Happy New Year!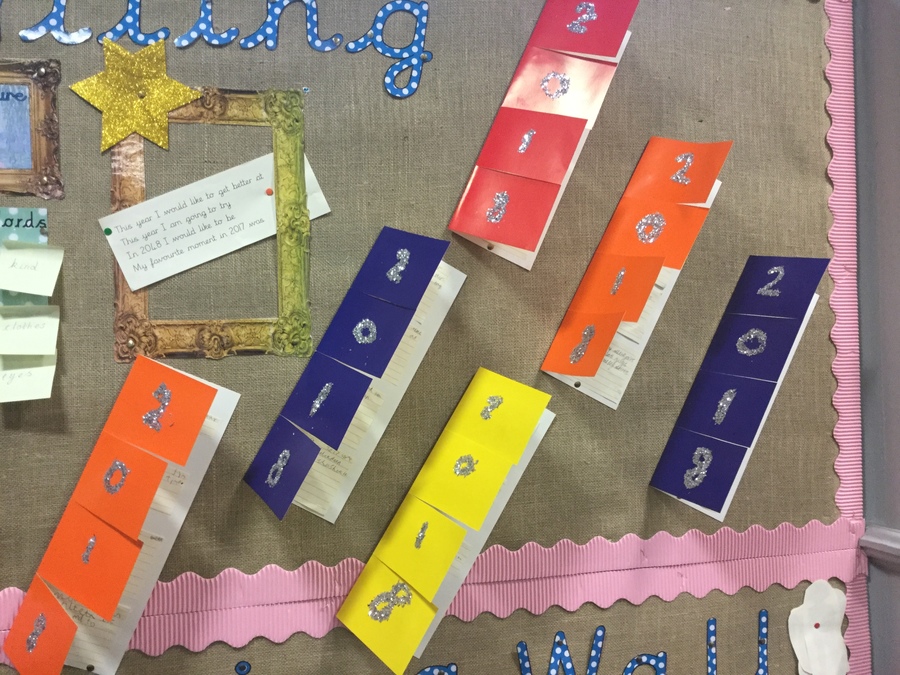 We had a fantastic trip to the World Museum in Liverpool where we made lots of links to our learning in Science, with dinosaurs, fossils and animals. Links with History by looking at early civilisations and Ancient Egypt, as well as looking at the space discovery area! It was a brilliant day!