Year 2
Year 2 team
Teacher- Mrs Baker
Teaching Assistants- Mrs Platt and Mrs Craven
Hogwarts comes to Merton Bank!
For our writing fortnight, we have been looking at Harry Potter. For World Book Day, we dressed up as our favourite characters and our school had been transformed! We wrote letters expressing our excitement of going to Hogwarts and we created some mathematical potions.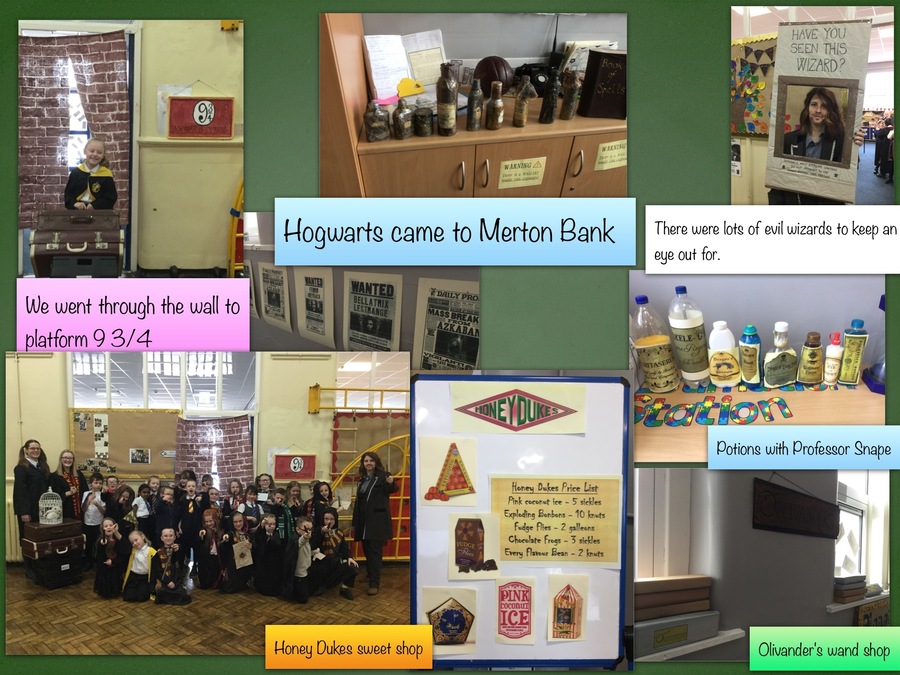 The chicks have landed!
To start our science topic all about life cycles, we have followed the process of our visitors from eggs to chicks! We monitored their progress closely and got to hold the new born chicks!
Our Trip to the World of Glass
We had a great trip to the World of Glass to extend our learning linked to our challenge question this term of 'Why is St Helens so interesting?' We learned all about how glass is made, the properties of glass and we had a go at painting our own glasses. We looked at how St Helens has changed since the Victorian times and what it would have been like to like back then. We ended our day by watching a glass blower making a face plate which we were allowed to bring back to school.