Welcome to our Year 1 page!
Year 1 Team
Class teachers- Miss Pilkington and Mrs Seymour
Teaching assistants- Miss Cookson and Mrs Craven
Class Assembly
This week we had our class assembly! We chose to talk about what we learn in different subjects and then did a short performance of our favourite traditional tale, Little Red Riding Hood. We did so well remembering our lines and singing the lyrics to every song!
Measuring
We have been reading the book 'Jim and the Beanstalk' by Raymond Briggs. In the story, the giant is old and he needs new glasses to help him see better. We helped him out by using our measuring skills to make some glasses that would be big enough for him to wear.
Toys from the Past
In History we have been looking at old toys and the similarities and differences between those and the ones we have now. We had lots of fun playing with the spinning tops, wooden diablos, pop guns and more!
Fruity Phonics!
Our bananas this week had some words written on them! We read the words to our friends before we ate them.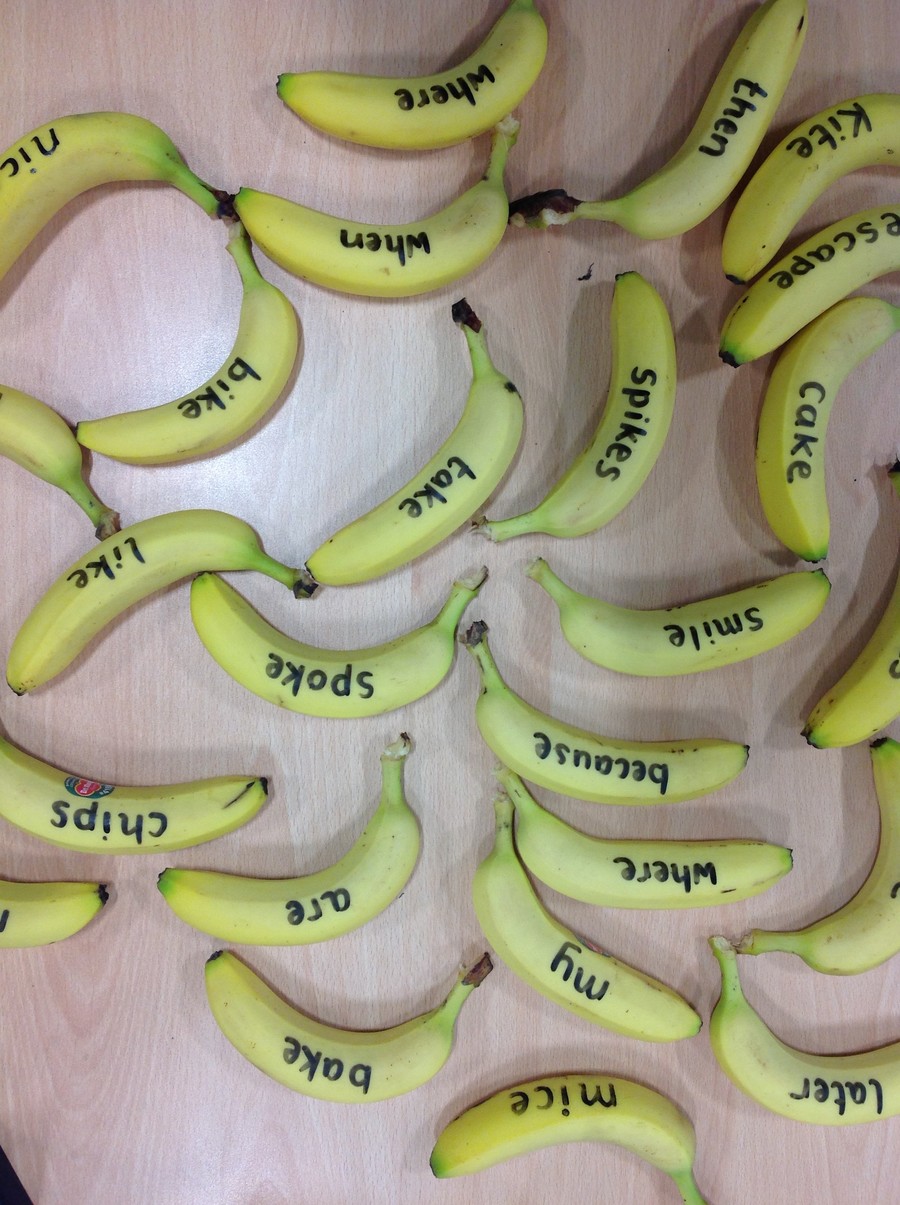 Trip to Central Library
Our class were invited to Central Library to take part in choosing a book for BASH (Book Awards St Helens). This is the annual book award scheme run by St Helens Schools Library Service. The aim of the awards is to encourage children and young people to read the latest, modern and enticing fiction, written especially for them. We had a great time and had chance to read some amazing books!
Senses Walk
In Science we have been learning about our senses. We went on a senses walk around school to see what we could discover. The smell of lavender was our favourite and we loved describing the taste of our afternoon snack!